I'm a real sucker for a good buy. I refuse to pay full price for anything, using discount, loyalty and rewards cards, special offers, bargain websites etc, and always checking amazon/ebay for the best price before buying (give this a try sometimes, you'd be amazed at how much you can save!), so when I can combine my love for shopping for kitchenware and saving money, I'm truly in my element.
Popped into Dunelm Mill the other day with my mum to pick up a few bits, and was greeted with this beautiful sight: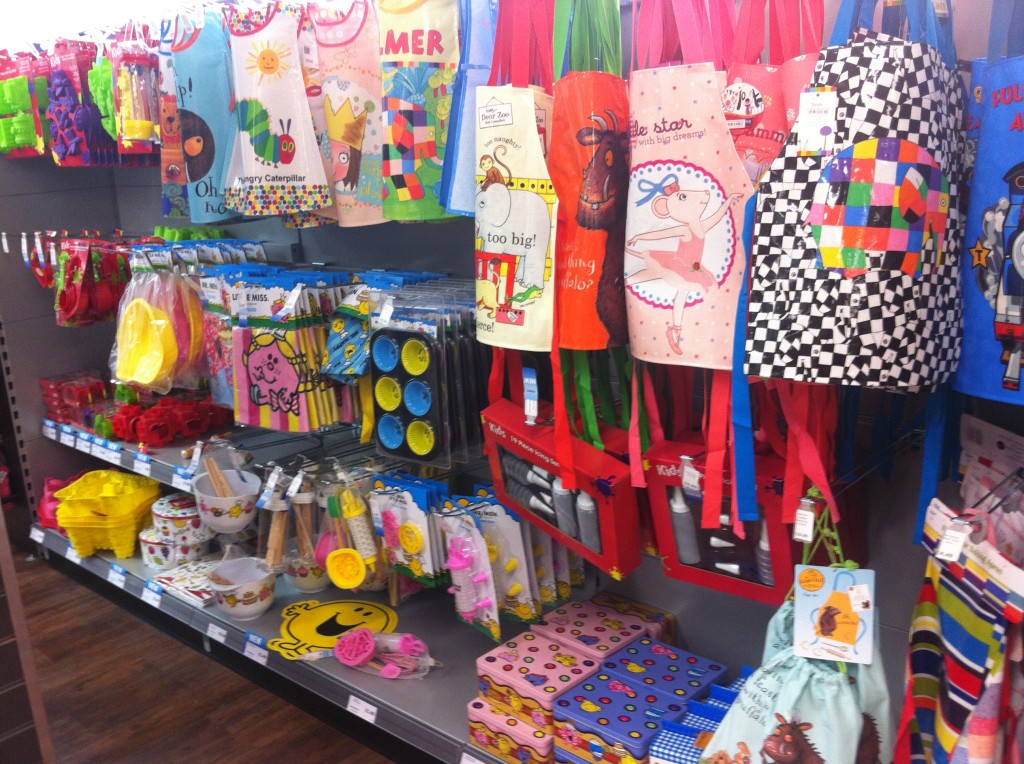 A totally fabulous children's baking aisle!
So of course I was in there scoping out the best buys ('children's baking' is just a general term, I doesn't just have to be for them!), and there were some crackers in there. I couldn't help but start grabbing things off the shelf for myself, including the following:
A large silicone sandcastle cake mould (yellow in the bottom left corner) – £6.99
Silicone Hello Kitty mould (full body, not just the head!) – £7.99
Mr Happy and Little Miss Sunshine cookie cutters – £1.49 for the two
It took a whole lot of self control to resist getting the Mr Happy silicone mould (only about £5.99) and the adorable Mr Men baking set – a small mixing bowl, cutters, spatula, icing kits etc – but that was one of the few items I saw that I considered to be overpriced at £8.99.
With this, I had woken up the part of my brain that tells me to keep buying things, and I was off on a hunt around the whole kitchen section of the shop – while Mum was still looking for the blinds we'd come shopping for in the first place..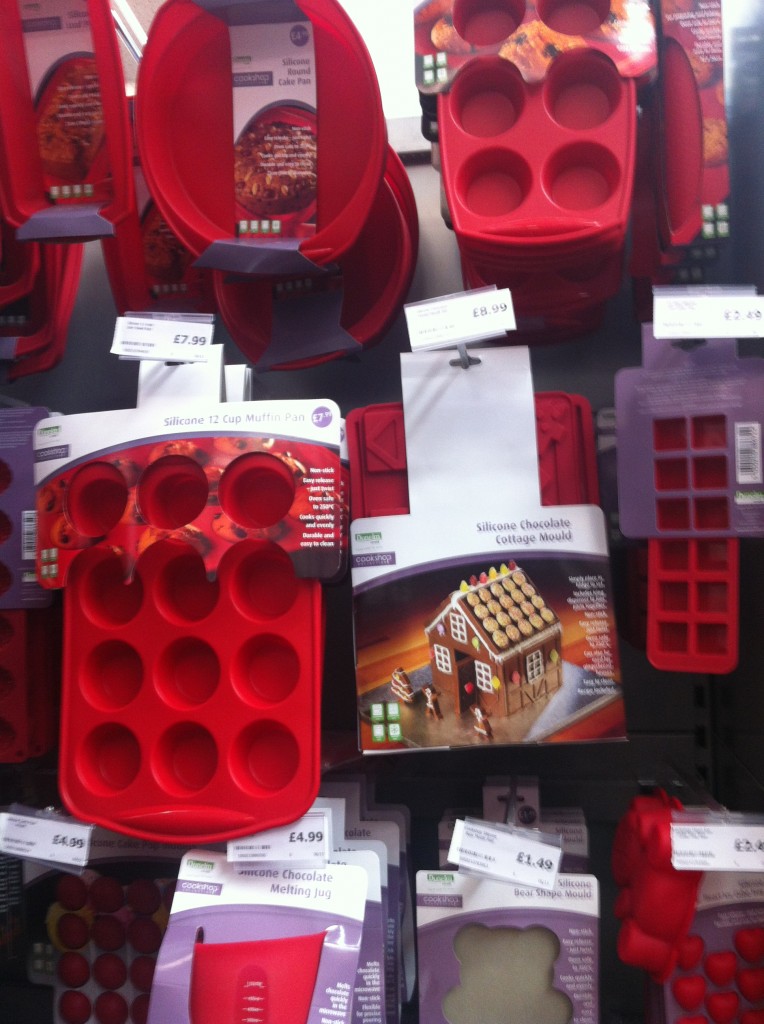 Excuse the slightly fuzzy iPhone photos, but check out the range of silicone bakeware they've got! Took some more restraint to leave the chocolate cottage mould on the shelf and not add that to my stash – although I may not be able to resist much longer, especially once we get closer to Christmas..
I also have a magical gift for spotting clearance and reduced to clear sections in shops, and once I'd found that I had a matching pair of red wire cake stands to add to my basket at £4.49 each, and with that my five items totalled the very lovely sum of £25.45!
Sadly though, with my birthday coming up in just under 3 weeks, my lovely new buys have been taken away and will be returned to me after my grandmother has attempted to wrap them.
Now I've shared my secrets, get saving! L (: